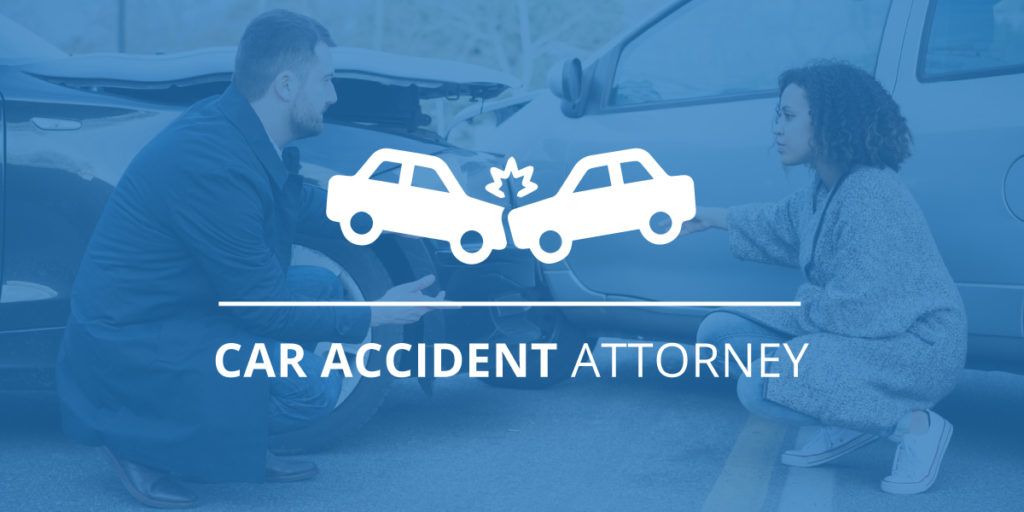 Being involved in a car accident in Las Vegas can be scary. However, the medical bills and other expenses that you are likely to face afterward can be even more terrifying.
Fortunately, if your crash was caused by the negligence of another party, you may be able to cover those costs by filing a personal injury claim. To do so, you can benefit from the assistance of an experienced car accident lawyer in Las Vegas- like those here at Cap and Kudler.
How can Cap and Kudler, a Car Accident Law Firm Help You Fight for Compensation After Your Car Accident?
The attorneys here at Cap and Kudler believe that Nevadans should always be fairly compensated for the damages they incur in car accidents. When you hire us to help you with your fight for financial restitution, we will:
Gather Evidence on Your Behalf
When filing a car accident lawsuit, it is not enough to simply claim the other party was responsible for the crash and your injuries. You must prove it. To do so, you will need plenty of proof.
Having worked on countless car accident cases over the years, our experienced lawyers are masters at finding and gathering evidence. When you hire us, we will interview witnesses, review dashcam footage, and do whatever else it takes to help you prove your case.
Negotiate with the Other Party's Insurance Company
When you first begin your lawsuit, the other party's insurance company is likely to reach out to you with an offer to settle the case quickly. Unfortunately, their initial settlement offer is likely to be quite a bit lower than the true value of your damages. To get them to improve their deal, some negotiation will most likely be necessary.
The skilled lawyers here at Cap and Kudler have been dealing with penny-pinching insurance companies for years. During that time, we have become experts at the art of negotiation. With our legal team on your side, you can be confident that your interests are being well-represented at the negotiating table.
Represent You in Court
If the other party's insurer is unwilling to offer you a fair settlement deal, you will most likely need to take them to court to recover the compensation you deserve. Given the importance and complexity of Trials, you would be wise to have an experienced attorney by your side throughout the process.
Our lawyers have represented countless personal injury clients in Nevada courtrooms. As such, we understand how to argue a case in a way that will truly resonate with the judge and jury. We will make sure that your case receives a fair hearing in court.
The Cap and Kudler legal team are certified as experts in Nevada personal injury law. To set up a free consultation with one of our knowledgeable attorneys, just give us a call or contact us online.
What are Common Causes of Car Accidents in Nevada?
Every car accident is unique. However, many of them are caused by a similar set of circumstances. Some of the most common causes of car crashes in the state of Nevada are:
Distracted Driving
Distracted driving accidents have long been one of the main causes of car crashes in Nevada. When drivers are too busy looking at their phones, changing the radio station, or talking to one of their passengers, they cannot focus on the road. As a result, accidents are bound to happen.
Driving Under the Influence
The consumption of drugs or alcohol can seriously impair an individual's driving abilities. Drivers who are under the influence of such a substance tend to swerve a lot, make poor judgment calls, and react slowly to dangerous situations. As such, accidents are an almost inevitable consequence of driving under the influence.
Vehicle Defects
When driving along a busy highway, drivers rely on their brakes, wheels, and other key components to continue working correctly. If they are defective, however, they may malfunction. As a result, the driver will be unable to respond to the road conditions ahead of them – and an accident is all but certain to follow.
No matter what caused your accident, the Cap and Kudler team is available to help you fight for compensation. To get started, just give our Las Vegas law office a call and set up a free consultation.
What are Common Injuries Caused By Los Vegas, Nevada Car Accidents?
Car accidents can cause a wide range of injuries. An individual who gets into a minor fender bender may escape with nothing more than a few cuts and scrapes. However, drivers and passengers who get into more serious crashes could sustain life-changing injuries.
A brief list of some of the most common car crash injuries would include:
Bone fractures
Amputations
Burns
Spinal cord injuries
At Cap and Kudler, we understand that the medical expenses associated with these injuries can be quite sizeable. If you need help seeking financial restitution after your car accident in Las Vegas, Nevada, please do not hesitate to reach out to us. Our experienced attorneys are always available to represent Las Vegas residents in their pursuit of the compensation they deserve.
Compensation in Nevada Car Accident Lawsuits
The amount of money paid out Nevada car accident lawsuits can vary significantly from case to case. Generally speaking, however, most victims receive compensation for at least a few of the following damages:
Immediate medical expenses
Ongoing care
Lost wages
Loss of future earning capacity
Mental anguish
To find out how much your car accident case may be worth, please contact the Cap and Kudler team as soon as possible. Our Nevada lawyers would be more than happy to review the details of your case and provide you with an accurate estimate.
Do I really need a car accident attorney even if it was just a small "fender bender"?
It's always best to speak with a qualified auto accident attorney whenever you're involved in a motor vehicle accident. Sometimes injuries are not apparent right away and you may not feel symptoms for days or even weeks afterward. These are called "delayed onset" injuries.
You may also notice later that your car has suffered damage that wasn't apparent when the accident first occurred. After some time has passed, you will find that arguing with the other driver's insurance company without the help of a layer can be extremely difficult.
What is the first thing I should do after I've been in a car accident in Las Vegas?
The first thing you should do is call 911 to make sure that police arrive to file an official report of the incident and medical attention is available for anyone who might be in immediate need of first aid. A police report is invaluable for legal purposes, and help for anyone that has been injured is, of course, crucial.
What can I do to help my own case when I've had a car accident?
If you haven't suffered any injuries that prevent you from doing so, and you can find a safe place to do it from, you should use your phone to take pictures and document everything that you can. You should take pictures of more or less everything. Take photos of anyone that was injured. Take photos of the vehicles from different angles. Photograph specific damage to the vehicles or any other property. Snap pictures of marks on the roadways, street signs, anything and everything that you can think of.
The more visual documentation you have of the accident, the more your attorney will have to work with and it will help immensely with the investigation of what happened.
What kind of information do I need to get from the other driver(s)?
You should exchange license, insurance, and registration information with any other driver that was involved in the accident. If anyone refuses to give you their information, you should wait for the police to arrive and they will either help you or obtain it for you.
You should avoid making any statements to anyone else involved in the accident except to ask if they need medical attention.
Can I pursue the accident claim on my own?
The honest answer is yes. If want to do so, you can try to handle everything on your own, but any type of law enforcement, attorney, or auto accident expert will highly advise against doing so.
An auto accident and the ensuing claims for injuries and damages can take years to resolve. They often require detailed investigations and proof of many factors. The insurance companies you'll have to argue with will also have highly experienced legal teams on their side doing everything they can to make sure you either get paid as little as possible or not at all.
Being injured and up against an insurance company in a legal battle is really not a position you want to be in without an experienced and qualified car crash injury lawyer fighting on your side.
Need a Car Accident Lawyer in Las Vegas? Call Cap and Kudler Today
The car accident lawyers here at Cap and Kudler have been helping Las Vegas residents pursue compensation after their car accident for years. If you would like to have us do the same for you, please do not hesitate to give us a call at (866) 412-7166 to set up a free consultation or contact us online.