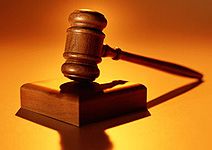 The attorneys at Cap and Kudler are experienced civil litigators and dedicated lawyers, representing individual and business clients in a variety of civil suit, including jury and non-jury trials in state and federal trial and appellate courts and cases resolved through the Nevada short trial process.
At Cap and Kudler, we know civil litigation can be costly and time consuming. We work with you to carefully evaluate each dispute, examine all of your options and meet your goals as efficiently as possible.
The firm has experience representing clients in all kinds of civil litigation matters, including:
Wrongful Death
Automobile Accidents
Truck Accidents
Motorcycle Accidents
Vehicle Accidents
Premises Liability
Product Liability
Assault and Battery
Property Damage
Appellate Litigation
Straight answers, personal attention and exceptional results. Choose the Las Vegas civil litigation attorneys of Cap and Kudler to protect your rights. Call us today at (866) 412-7166 or submit an online form to schedule your free consultation.