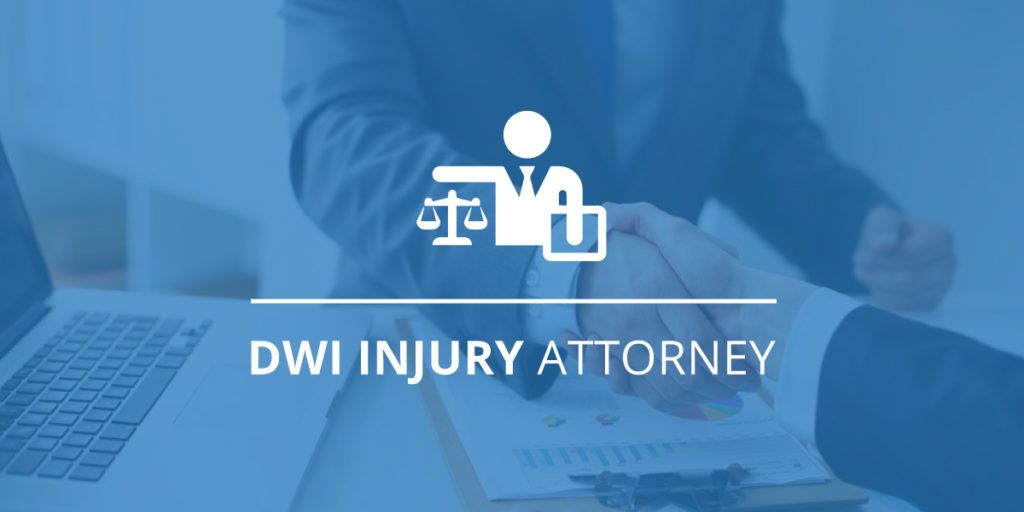 Being injured by a drunk driver can be an incredibly expensive affair. From the initial medical bills to the lost wages, the costs of such an accident can quickly add up to thousands of dollars. And that doesn't include the pain and suffering that a victim of an accident injury suffers for days, weeks, months or years.
If you currently find yourself dealing with this nightmare scenario, don't despair. With the help of an experienced DWI injury attorney – like those here at Cap and Kudler – you may be able to file suit and recover the compensation you need to pay for your expenses.
How a Cap and Kudler Attorney Can Help You Pursue the Compensation You Deserve After an Accident
The attorneys here at Cap and Kudler in Las Vegas are dedicated to fighting tirelessly on behalf of our valued clients. When you hire us to help you pursue compensation in your DWI case, we will:
Provide You with Sound Legal Advice
The success or failure of your personal injury lawsuit is directly tied to the decisions that you make throughout the process. If you can consistently make smart choices, you can significantly improve your chances of recovering the compensation you deserve.
Having spent decades in the legal industry, our lawyers know how to react to just about any situation. Whenever you face a difficult choice, we will be by your side to advise you and guide you toward the right decision.
Handle Your Case's Paperwork Burden
As you might expect, DWI lawsuits typically involve quite a lot of paperwork. From filing the initial suit to requesting medical records, the list of administrative tasks to be completed on an average case can sometimes seem neverending.
The team of lawyers and their assistants here at Cap and Kudler have the skill and experience to handle the paperwork load for even the most complex DWI cases. When you work with us, you can be confident that all of your paperwork will be filled out accurately and filed in a timely manner.
Negotiate with the Other Party's Insurance Company
In the early stages of your DWI lawsuit, the other party's insurance company will most likely offer you a settlement deal. However, it is rarely advisable to accept their initial offer. The financial value of a settlement deal can often be improved through negotiation.
Our attorneys have spent years negotiating with Nevada insurance companies. We understand how to get them to increase their offers. If an improved deal is available in your case, we will work tirelessly to try to make it happen for you.
Are you ready to begin your fight for the compensation you deserve? If so, please reach out to the team here at Cap and Kudler as soon as possible. We would love to meet with you to tell you more about how we can help you with your case.
Proving Negligence in Nevada DWI Cases
To recover compensation in most personal injury cases in Nevada, the plaintiff must show that the defendant behaved negligently and that this negligence caused them to become injured. DWI cases work a little differently.
Driving under the influence is a violation of state law. As such, when someone is injured by a driver who was intoxicated, they usually do not need to spend time proving the other party's negligence. The other party's violation of the drunk driving statute is almost always considered to be evidence of negligence as a matter of law (negligence per se).
If you have any additional questions about the process of proving negligence in drunk driving accidents, please do not hesitate to reach out to the Cap and Kudler team. We are always happy to provide our friends and neighbors in Las Vegas with the legal advice and information they need.
Common Injuries in Nevada DWI Accidents
Driving under the influence can lead to a broad range of injuries – many of which are extremely serious. A short sampling of some of the most common injuries sustained in DWI accidents would include:
Burns
Soft tissue injuries
Bone fractures
Amputations
Facial disfigurement
Spinal cord injuries
Traumatic brain injuries
If you have been injured in a drunk driving accident, the Cap and Kudler team would love to help you fight for the compensation you deserve. To set up an initial consultation with one of our skilled attorneys, just give us a call or contact us online.
Compensation in Nevada DWI Lawsuits
The compensation doled out in DWI lawsuits is usually quite closely correlated to the extent of the injuries incurred by the victim. The more serious and life-altering their injuries are, the larger their settlement check is likely to be.
Most DWI lawsuit payouts include compensation for at least a couple of the following damages:
Initial medical expenses
Ongoing care costs, including future care
Mental anguish
Loss of wages
Loss of future earning capacity
Punitive damages pursuant to Statute
Would you like to have the Cap and Kudler team analyze your case and provide you with an estimate of its worth? If so, just give us a call and set up a free consultation with one of our experienced attorneys.
Statute of Limitations in Nevada DWI Injury Cases
The statute of limitations for drunk driving accidents in the state of Nevada is generally two years. This clock begins ticking on the day the crash occurred or on the day that the victim first discovers their injuries. Lawsuits that are filed after this two-year window has closed will almost certainly be thrown out.
To find out when your personal injury suit must be filed by, please contact the team here at Cap and Kudler in Las Vegas. We will be more than happy to review your case, let you know your deadline date, and help you make sure your suit is filed on time.
What grounds do I have for a lawsuit if I am injured in a DWI accident?
As an injured victim, it is your right to file a personal injury claim against anyone responsible for a DWI accident. You can file a lawsuit against the driver of the car as well as any third party who may share responsibility for causing the accident. Under Nevada law, you could file a lawsuit based on one or more of the following:
Negligence
Negligence per se

The defendant was convicted of breaking a law that proves negligence

Negligent entrustment

A third party knowingly entrusted the vehicle to someone who was intoxicated

Wrongful death

The accident caused the death of one or more people
Who can I sue for injuries sustained in a DWI accident?
You can, of course, sure the intoxicated driver but, as we mentioned above, you may also be able to sue third parties depending on the circumstances of your specific case. If someone knowingly allowed an intoxicated person to drive their vehicle, you may be able to sue that person. You may also be able to file a claim against the car manufacturer if any faulty parts on the car were found to contribute to the accident. The state or municipality could also be held partially responsible if the roadway, traffic signs, or traffic signals were a contributing factor.
You'll need to speak with a qualified DWI accident injury attorney to investigate exactly who might be held liable for causing your injuries.
Is there a time limit for filing a personal injury claim after a DWI accident in Nevada?
Yes, there is a statute of limitations. Under Nevada state law you have up to two years to file a personal injury claim if you are involved in a DWI accident. You must file your claim within two years of the date of the accident or the date that you discover your injuries if you didn't immediately realize that you were injured.
What kind of compensation can I expect for a successful injury claim after a DWI accident?
We get this kind of question quite often. Unfortunately, there is no definitive answer. As with any personal injury claim, the award or settlement that you'll receive depends entirely on the circumstances of your specific case. The amount will vary depending on the extent of your injuries, damages to property, medical costs, wages lost, and other factors.
Are personal injury claims involving a drunk driver easier to prove than other personal injury cases?
In general, it is easier to prove negligence in a DWI accident case. If the defendant is convicted of a Nevada DWI offense for the same accident, that conviction nearly always holds up as proof that the driver was negligent. From there, as the plaintiff, you'll only need to prove that your own negligence, if any, was less than that of the drunk driver and that your injuries were a result of the accident caused by the driver's negligence.
It is also possible to receive a verdict in your favor for a civil claim even if the driver is not convicted of criminal charges. Requirements to prove criminal guilt and civil liability are different. So, even if the intoxicated driver is not convicted of DWI, it is still possible to file a successful personal injury claim over the same accident.
A Nevada DWI Attorney You Can Count On
When you need an experienced lawyer to help you fight for compensation after a drunk driving accident, there is only one law firm you need to turn to – Cap and Kudler. We have been representing Nevadans in their battles for financial restitution for years, and we would love to do the same for you. To get started, just give us a call at (866) 412-7166 or contact us online and set up a free consultation with a member of our legal team.