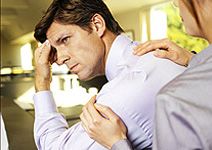 At Cap and Kudler, we provide personal injury representation with a personal touch. Our attorneys have a long-standing reputation for success in representing people who were injured by someone else's negligence, carelessness or wrongful conduct.
Our experienced attorneys personally manage each case, ensuring that the value of the claim is fully assessed, identifying all of the potentially responsible parties and negotiating with insurance companies and other at-fault parties to obtain full compensation for our clients. We have the skill and experience to pursue a full and fair recovery for each client, through negotiation, mediation, arbitration, the short trial process or conventional litigation, as appropriate.
We have the resources and experience to handle all aspects of each case, including assisting in coordination of insurance benefits, Medical Payments and Personal Injury Protection coverage issues, liens, obtaining a rental car and other issues.
We know that the legal process can be lengthy, time consuming and frustrating. We will be here for you and will work with you to get the best result possible.
The firm represents clients in personal injury cases involving:
Surgical Injuries
Health Care Liability
Birth Injuries
Nursing Home Negligence and Abuse
Trip and Falls
Defective Products
Failure To Warn
Construction Accidents
Workplace Injuries
Brain Injury
Spinal Injury
Paraplegia
Quadriplegia
Whiplash
Assault and Battery
Factors of a Valid Legal Personal Injury Claim
The law, however, is pretty clear: in order to receive financial compensation for your injuries, you will generally need to be able to prove three main facts:
1. The Other Party Acted Negligently
One of the most important things that you will need to prove during a personal injury lawsuit is that the other party behaved in a negligent manner. In other words, you must show that they acted, or failed to act, in a way that was improper or careless when they owed you a duty not to cause you injury.
In a car accident case, for example, proving negligence might be as simple as showing that the other party drove through a red light before hitting your vehicle. You may also be able to prove negligence by showing that they made an unsafe turning maneuver or had a blood alcohol level above the legal limit at the time of the accident.
2. The Other Party's Negligence Directly Caused Your Injuries
Having shown that the other party behaved negligently during the incident, you will next need to prove that their negligent act was the cause of your injury. Put simply, you need to be able to show that if they had not acted in the manner that they did (alone or with other negligent parties), you would never have sustained your injuries.
In our car accident example, this should be fairly easy to prove. If you did not have a broken leg before the incident but were diagnosed with one immediately after it as a result of the car accident, the other party's negligence quite clearly caused the injury.
You cannot make a personal injury claim on an injury that was not caused by the negligence of the other party. If you have a pre-existing medical condition that was not made any worse as a result of the incident, you are extremely unlikely to receive any compensation for it. In addition, the law requires that an expert doctor testify, to a reasonable degree of probability, that the accident caused the injury.
3. Your Injuries Resulted in Harm
Harm (or compensatory damages) is the final part of the personal injury checklist. To be eligible for compensation, you will need to show that you suffered some compensable harm as a result of the other party's negligent behavior.
In the case of our broken leg from the car accident, you would be able to show that you incurred medical bills as a result of the incident. However, compensatory damages do not stop there. For example, you can also show that you lost wages because you were not able to go to work and that you experienced pain and suffering as a result of the injuries.
In Summation
Not all injury-causing incidents can serve as the basis for a personal injury claim. However, if you can take an objective look at the events which caused your injuries, prove that it was caused by another party's negligence, and show that you suffered harm, you may very well have a case that is worth pursuing.
Of course, the best way to know for sure if you have a personal injury claim is to speak with an experienced personal injury attorney. They will be able to review the facts of your case and let you know whether or not you are likely to succeed if you file suit.
Why Should I Hire a NV Personal Injury Attorney?
They Are Knowledgeable About Insurance Tactics
The reason why insurance companies have so much money is that they will use every dirty trick in the book to avoid any reasonable settlement, let alone a big payout, to those making claims. These tactics leave people without the money they deserve and keep more cash in the insurance companies' pockets. Personal injury lawyers understand how insurance companies work and will fight to get a fair settlement for their clients.
They Know When to Settle
You may be offered an initial settlement from an insurance company in order to quickly end the claim. If you desperately need money at the moment, you may accept an offer that is much lower than you deserve.
Again, this is a trick by companies to keep as much money on their side. This practice has become so prevalent that the State of Nevada has recently enacted a law that allows unrepresented victims to rescind the unethical settlement.
An experienced personal injury attorney will look at your case and advise you on whether the offer is fair or if you should wait for a larger settlement.
They Have a Network of Professionals
An experienced personal injury lawyer will have a network of experts that can assist in your case. For example, if you have been injured in a car accident, they can contact an accident reconstructionist to analyze the police report and evidence.
An expert analysis will help determine the cause of the accident and the severity of your injury. Having a group of professionals for assistance will help make your case stronger.
They Can Reduce Your Stress
After an injury, your top priority should be to heal and rest. Personal injury claims involve spending time and energy filing paperwork and meeting deadlines. Dealing with insurance companies can be a stressful ordeal.
An attorney will take on that burden for you, drastically reducing your involvement. You will then have more time to relax, focus on your treatment, and spend time with your loved ones.
They Can Lessen Your Risk
If you lose your case and the court finds that it was frivolous, you may be stuck with hefty lawyers' fees and other expenses for the other side. Before the case begins, an experienced personal injury attorney will review the details and determine if this is a case that is worth bringing to court and they can win.
The risk of having to pay large, unexpected fees is greatly reduced when a lawyer can advise you.
They Know How Much Money to Claim
After an injury, people are focused on covering their initial medical bills. However, they may not realize the lasting financial impact an injury can have on them. For example, missed work and physical therapy appointments can cause financial strain on families long after the injury.
People often end up asking for a settlement that is far below what they will need long-term. However, a personal injury attorney will work with experts to develop a fair settlement that covers current and future expenses related to your injury.
They Will Make an Investment in Your Case
A personal injury case can be expensive to pursue. There are filing fees for paperwork as well as fees for experts such as investigators. If you represent yourself, you will be expected to pay these costs upfront as they occur.
On the other hand, when you have a personal injury lawyer representing you and your case, they will typically cover the costs to ensure that the case continues.
Contact a Nevada Injury Lawyer to Talk About Your Claim
Straight answers, personal attention and exceptional results. Choose the Las Vegas personal injury law firm of Cap and Kudler to protect your rights. Call us today at (866) 412-7166 or submit an online form to schedule your free consultation.