As of Friday April 16, 2021, everyone in our office is fully vaccinated. Everyone was given the choice to look into whether or not to be vaccinated and chose to do so. In addition, we will continue to follow guidelines and wear masks, wash hands and social distance for the foreseeable future to protect ourselves and our clients.
We are advising of our status and ongoing procedures for those who might consider this in choosing their attorney and whether or not to visit our office. We make no comment or recommendation on whether or not others should choose to vaccinate or not and leave that to your own investigation and choice.
---
Office Location
3202 West Charleston Boulevard
Las Vegas, NV 89102
Phone: (866) 412-7166
Fax: 702-878-9350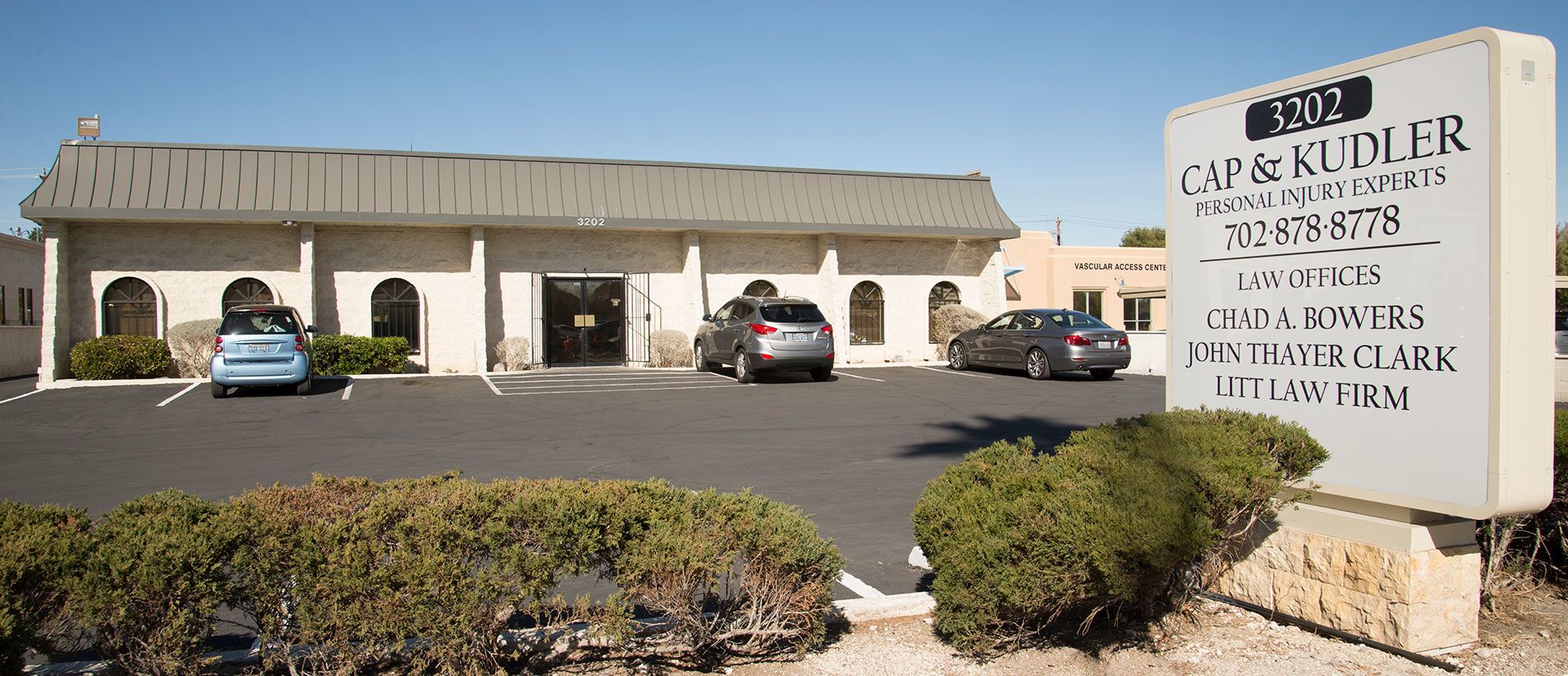 ---
Description
Cap and Kudler was founded in 2004 by Allen A. Cap and Donald C. Kudler, two experienced Las Vegas attorneys. With nearly 30 years of experience representing injured people, with particular focus in medical malpractice, auto accidents, and products liability litigation, we have the skill and expertise to handle even the most complex cases. Our firm never turns away a client who needs help just because they have a smaller claim. Our attorneys have extensive experience in the short-trial process for claims under $50,000 and will negotiate, arbitrate and litigate as necessary to get full and fair recovery for our clients.
Our firm's personal, hands-on approach means our clients always understand what is happening with their case and have the information they need to make smart decisions. Because our attorneys personally manage every aspect of your case, we can make sure that all of your interests are identified and protected. As a client of Cap and Kudler, you can be confident that we will be there for you, take care of you and protect your rights.
---
Reviews

– Michael Wilborn
---

– Nicholle Green
---

– Phylis Cooper
---
Map and Driving Directions