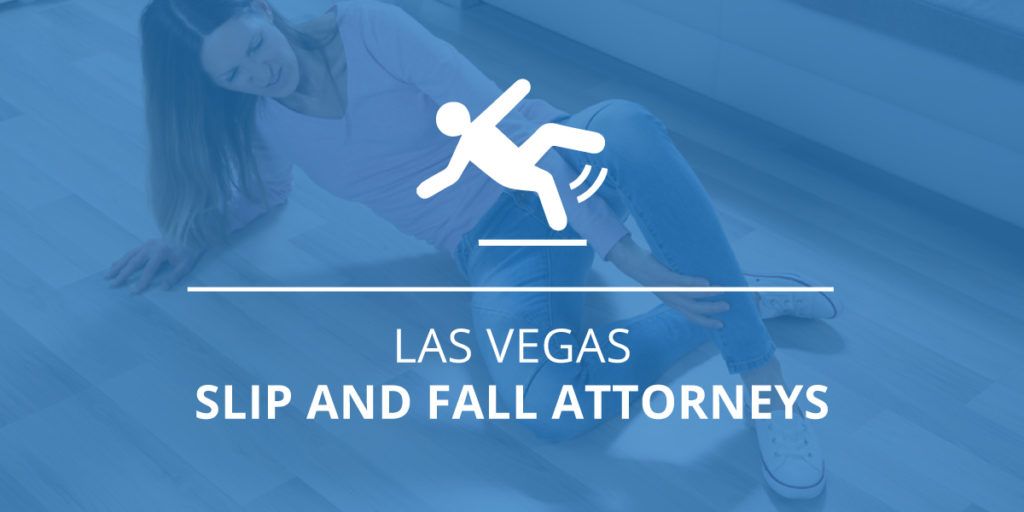 You've probably heard friends and acquaintances make jokes about getting a lawyer when they have a minor slip and fall. Many people think the idea of hiring personal injury attorneys after suffering a slip and fall accident is exaggerated and unnecessary—until it happens to them.
Slip and Fall Accidents Are a Leading Cause of Accidental Death
The truth is, slip and fall accidents are no laughing matter. Not only can they cause serious injuries with long-lasting effects, but they are also a leading cause of accidental deaths in the US every year. According to Injury Facts, published by the National Safety Council, there were 125,300 preventable injury-related deaths in the home and the local community in 2018. Falls were the second leading cause, responsible for 36,600 of those deaths, nearly 30%. For persons over 65 years of age, falls are the number one cause of accidental death across the country.
A simple slip and fall can cause all types of injuries. Some of the severe injuries we encounter while handling these personal injury cases include:
Sprains
Broken bones
Head injuries
Traumatic brain injuries (TBI)
Back injuries
Spinal cord injuries
Sadly, some slip and fall accidents also become wrongful death lawsuits.
The simple truth is that unsafe conditions in public places and places of business put all of us, and our loved ones, at risk. Those responsible need to be held accountable for there actions—or lack of action as the case may be. Not only because you shouldn't have to foot the bill for damage caused by someone else, but because it's the only way to help protect against the same thing happening to others in the future.
Filing a Personal Injury Claim for A Slip and Fall Accident
Hopefully, if you suffer a slip and fall accident, you won't sustain major injuries. If you do, however, you may be entitled to file a personal injury claim against the person, organization, or entity that owns the property where your accident happened.
If it can be proven that the property owner or business owner was irresponsible or negligent in maintaining the safety of the premises, they can be held responsible for the consequences of your injury. You may be entitled to compensation for things such as wages lost from missed work, medical bills, physical therapy, and pain and suffering.
Under premises liability laws, you have the right to seek financial compensation from property owners if they are at fault for your injuries. The only way to know for sure is to speak to a qualified attorney experienced with liability cases. You should never take any kind of legal advice from property owners, business owners, or their insurance companies. No matter how well-intentioned they may seem, they are not looking out for your best interests.
Property Owners Have A Duty To Maintain Safe Premises
Any property owner that opens their property to the public has a responsibility to keep the premises in a reasonably safe state. If it can be proven that the owner did not follow through with their duty, they can be held responsible if anyone is injured on their property.
There is an almost unlimited combination of conditions that could come up, but to illustrate some situations where a property owner might be held liable for a slip and fall injury, here are a few examples:
Items stacked or left sitting in grocery store walkways
Employees see and ignore a spill on the floor
Ice allowed to build up on outside walking surfaces or in a parking lot
Improperly maintained vehicles such as in-store scooters or forklifts
Improperly secured overhead items on ceilings or shelves
Use of obviously unstable product displays
Excessive wax or polish on a floor creating a slippery surface
Loose or torn carpeting
Loose or degraded handrails on stairways
Neglecting regular maintenance that causes any dangerous condition
The key to obtaining successful results in a slip and fall personal injury claim is proof that the property owner was aware, or should have been aware, that there was a safety issue on their premises and they (or their employees) did not act to correct it within a reasonable amount of time.
Can I file a personal injury claim if I slip and fall somewhere?
If you are on any property other than your own and you slip (or trip) and fall, you may be able to file a premises liability claim. It is a type of personal injury claim. If it can be proven that you fell as a result of the neglect or negligence of another party, that party could be liable for your injuries and resulting medical bills, time out of work, etc.
What are some of the most common types of slip and fall injuries?
A slip and fall injury can happen just about anywhere. It could be in a parking lot or on the sidewalk or it could be in a shopping center or the playground where you take your child.
Many people assume that if they slip and fall it is their own fault because they didn't see whatever hazard caused the fall, but property owners have a legal responsibility to maintain their property and keep it reasonably safe. This includes a duty to monitor for hazards and to mark hazards they have identified. Under the law, this is known as premises liability.
Why bother suing someone if I know they have no money to help me with anything?
When you file a slip and fall personal injury claim, you are not really filing a suit directly against the person who might be liable. For example, if you trip and fall and break your leg on a neighbor's steps, you wouldn't be suing your neighbor, you would be suing their insurance company to recover the damage to help you take care of your injuries.
What should I do after a slip and fall accident?
You should try to document as much as you can of your surroundings. If possible take pictures of things like water on a floor, patches of ice, or a hole in the pavement. If there is anyone else around, you should try to get their name and contact information and ask if they'd act as a witness. Even if they didn't see the moment you actually fell, they can testify to the conditions in the area where it happened.
If you fall in a commercial office or store, you should report it to the manager or whoever is in charge at the time. They may write out an accident report that can later be used as documentation to help your personal injury claim as well.
What shouldn't I do after a slip and fall accident?
It's important that you're careful about what you say and who you talk to after any type of accident. If you're talking to a store manager, for example, it's fine to tell him or her that there was some liquid on the floor and that you slipped, but you shouldn't, however, add that the souls of your shoes are not very stable on slippery surfaces.
You shouldn't make any statement regarding fault and you most certainly shouldn't talk to anyone from an insurance company without first talking to a personal injury lawyer. Something that might seem like an innocent comment at the time could change the course of your case drastically.
Most importantly, don't sign anything from the store, insurance company, property owner, or any other entity without letting a qualified lawyer review it. You could end up signing away your own rights without even realizing it.
Speak With a Qualified Las Vegas Slip and Fall Attorney
If you've been injured in a slip and fall accident in Las Vegas, or anywhere else in Nevada, you should speak with a qualified and experienced Las Vegas slip & fall accident attorney as soon as possible. In slip and fall cases, it's essential to investigate the accident while your memory is fresh and potential evidence is still readily available.
There is also a statute of limitations that limits the amount of time you have to file a claim after your accident occurs.
Cap & Kudler is a personal injury law firm with more than 30 years of experience and a track record of proven success with personal injury claims and premises liability claims. Our team will work hard to make sure that you get the full and fair compensation to which you are entitled.
Your initial consultation is free and confidential. You can contact us online anytime or call (702) 878-8778 to schedule an appointment. We'll be happy to go over the details of your case, give you an honest case evaluation for your slip and fall claim, and discuss what our law firm can do to help you.